Today we watched the exciting announcements from Google at Google Marketing Live, a momentous event highlighting all the major exciting possibilities of AI and Google products.
As marketers, we celebrate the continuous AI updates and shift in technology that we've been preparing for — and as a global agency, we will ensure that we're with you every step of the way.
So, buckle up and enjoy the highlights that matter for you and your business – so we can build the future of marketing together.
Google Ads Conversation Experience: Create Campaigns By Talking To The Platform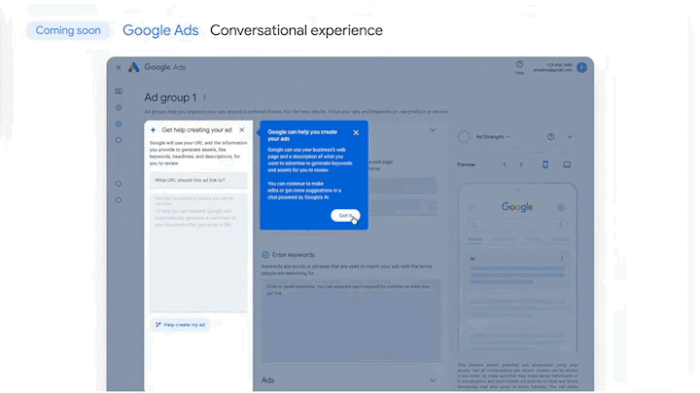 At the Google Marketing Live event, one exciting update that stood out was the conversational experience in Google Ads. As a digital marketing expert, I believe this can revolutionize the way we at NP Digital engage with our customers and enhance our collective productivity.
Inspired by the challenges marketers face in creating high-quality keywords and ads with minimal effort, Google has developed this novel capability to address these issues. Quality is multifaceted, encompassing readability, grammatical correctness, policy compliance, and performance alignment with set goals from a user and advertiser perspective.
Google's conversational experience is designed to better understand these nuances of quality. While some advertisers and agencies had issues with other generative tools, such as a lack of context understanding and policy awareness, Google Ads has addressed these concerns by integrating this feature directly into the Google Ads platform. This ensures the tool has the necessary context, understands policies, and is grounded in the advertisers' actual offerings.